Every year at The Dude Hates Cancer, we like to honor blood cancer survivors as honorary heroes. This year's honorary hero is a true friend of the Dude. Meet Emily Hawbaker!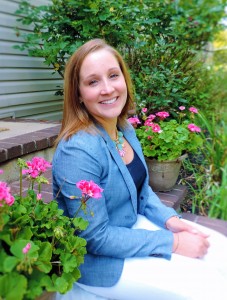 Emily writes:
"I found LLS about a year after my mom had passed from cancer. As a social worker, many of her clients were dealing with end stage cancers. She was always a champion for local fundraising when I was a kid – especially anytime it related to cancer charities. She always impressed upon us that it was important to help others, because you never know when you might need it yourself. She ultimately came to rely on the organizations for which she fundraised when she became ill.
Shortly after she passed, it became my turn to repay the favor as an LLS Team in Training marathon participant. I met good friends, raised a lot of money, became more physically fit, and found more inspiration to give back as I learned about blood cancers,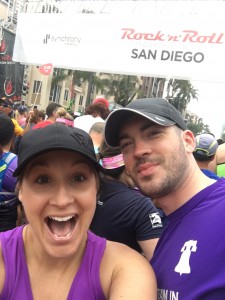 cancer research, and the struggles of those in treatment, never realizing how pertinent it would be to have followed my mother's advice.
In 2014, I was diagnosed with Stage IIB Hodgkin's Lymphoma after what I thought was just a bad case of tonsillitis and some new pillow–induced neck pain. People always think, 'oh, it's not going to happen to me,' and trust me, I thought that. I was a healthy person – I ran marathons for goodness sake! I had never had a surgery, or even an x–ray outside of the dentist's chair. But, my idea of doctor visits quickly changed. Within three weeks I had two surgeries and started chemo. And, once again, I came back to LLS to learn more about my diagnosis, what to expect during and after treatment, how to cope, and even how to pick my next insurance plan. I sent everyone I knew to the LLS website for information and to make donations. And, I made it my mission to ke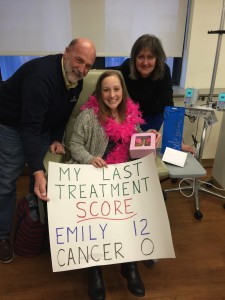 ep giving back. I was feeling healthy enough so a group of friends joined me on a Light the NightTeam, raising around $1,500 bucks in just one weekend.
I'm happily in remission, as of April 2015, but I haven't forgotten my mission to give back – running with TNT, bowling with Dudes,
and following in my mother's footsteps. I'm so thankful to LLS for all they do to support patients and give us an opportunity to have fun while doing it.
I'm so proud to stand up and say 'This cancer will not stand, man!'